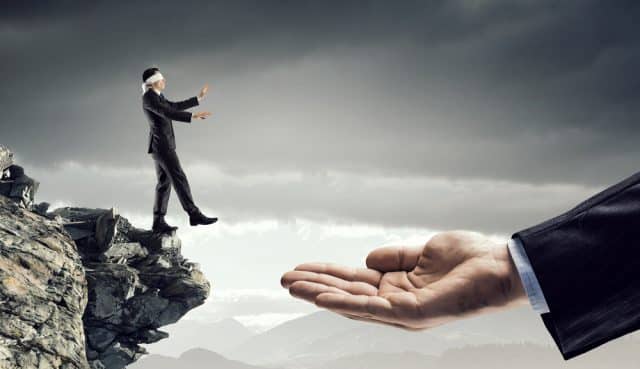 The cat's out of the bag. Windows 11 is here, more than six years after the release of its predecessor, Windows 10.
Microsoft has promised Windows 11 will be "the most secure Windows operating system yet" which, if true, will come as a relief for those plagued by ransomware and malware attacks.
SEE ALSO: Take advantage of our special offers on Laplink PCmover and simplify migration to Windows 11
But as we've only just gotten used to Windows 10, a wide-scale migration for large enterprises will be costly, confusing and overall not that appealing — especially in the early stages.
There are new hardware requirements to figure out, as not all current machines within the business will be eligible to run the new software. In fact, Lansweeper research shows that over 55 percent of workstations are not capable of being upgraded.
There also aren't any promises that older programs will work with Windows 11, although I'm sure many will be cheering the extinction of Internet Explorer.
IT teams will be under huge pressure to pull off a wide scale migration from Windows 10 to Windows 11 over the coming years.
What are the hardware requirements for Windows 11?
Rolling out a new operating system requires speed, cost-effectiveness and a waterproof IT asset management system able to identify machines that are both available and ineligible for upgrades.
For those currently running Windows PCs at home or at work, the most drastic way the new system will affect you — outside of the completely redesigned interface — will be the hardware specs required to run it.
In order to run Windows 11, devices must either have an Intel Core processor from at least 2017 or AMD Zen 2 processors from 2019, as well as a minimum of 4GB of RAM and a 64GB hard drive.
Microsoft justifies the need for these requirements to allay security fears, as many devices won't be able to upgrade, even some that are fresh on the market.
The flip side is that this may in fact leave a ton of devices even more at risk of becoming vulnerable in the long run.
Those who can't update to Windows 11 — likely most businesses in the short-term — will continue to use Windows 10. Microsoft plans to end support for Windows 10 in 2025, which means no more security patches for devices that can't transition onto its successor.
But if history is anything to go by, businesses will simply leave these upgrades until it's too late.
One report found millions of PCs could still be running Windows 8 or later operating systems — every single one of which is more likely to become a window of opportunity for cyber attacks.
In many instances, patches are available to cover vulnerabilities weeks or months before any cyber attack is successful.
But as many organizations don't enforce patches for outdated devices, or have trouble applying the right ones, vulnerabilities often go unnoticed or ignored until it's too late.
Windows 11 could lead to increase in electronic waste
Early adopters of Windows 11 may well have the budgets and IT strategies to deal with mass migrations, even if it's in a staged approach, as the lure of better security and modern systems becomes too good to resist.
But the glaring issue with this is that it leaves business just a few months to figure out what to do with their old PCs that don't make the cut.
Many will simply be dumped in landfill. Up to 50 million metric tons of electronic waste is disposed of worldwide every year, when many of them could be reused, recycled, or used for spare parts.
Many businesses have 'goals' to ensure old devices are dealt with sustainably, but how is this possible when most organizations don't even know how many devices they have connected to their network, or what state they're in?
Effective IT asset management that produces an accurate report of devices connected to a network helps IT managers and decision makers to build a comprehensive, up-to-date and centralized inventory of hardware, software and user information for their assets.
Through agentless scanning, equipment can be sorted into categories based on their device type, such as Operating System, age, and hardware specifications, to see which ones can be upgraded or need replacing.
Only with a complete picture of the IT estate can IT Managers make the decision to stick or twist, as well as better plan around what needs to be done with devices that find themselves no longer needed.
Windows 11: Stick or twist?
Twist:
There are certainly benefits for those businesses looking to adopt Windows 11 early on. Most notably the positioning from Microsoft to pitch Windows 11 as a solution for hybrid working — handy as most workforces today are becoming split between home and the office.
New features and updates, such as a direct integration of the Teams app into Windows 11 and snap groups and layouts, promise to enhance productivity and collaboration for those employees constantly on the move.
There are plenty of security benefits too, including the requirement of PCs to have a TPM (Trusted Platform Module) chip installed in order to run the Operating System and allow for encrypted storage and better data security.
Hardware-based isolation and secure boot capabilities will also be switched on by default in Windows 11 as protection against malware and more sophisticated cyber attacks.
As employees went from using one office network to hundreds of home ones, endpoint security has become more important than ever. Single-point control is becoming tougher with the move to flexible remote working, and businesses will welcome the extra protection from Windows 11.
Stick:
Is it worth businesses sticking with Windows 10 for now? Probably, as there are always bugs and fixes to be expected in early versions of the software which need to be ironed out over time.
In the long-term, however, organizations will seriously need to think about migrating, and they don't have long. Microsoft pulls the plug on support for Windows 10 in just over three years time — the clock is ticking.
As we know, many will choose to either simply ignore the problem and stick their heads in the sand or cite financial or business reasons as the cause for delay until, eventually the vulnerabilities become a reality, not a threat.
Photo Credit: Sergey Nivens/Shutterstock
Roel Decneut, Chief Marketing Officer at Lansweeper, the IT asset management provider